RESPONDING TO ACCELERATED CHANGE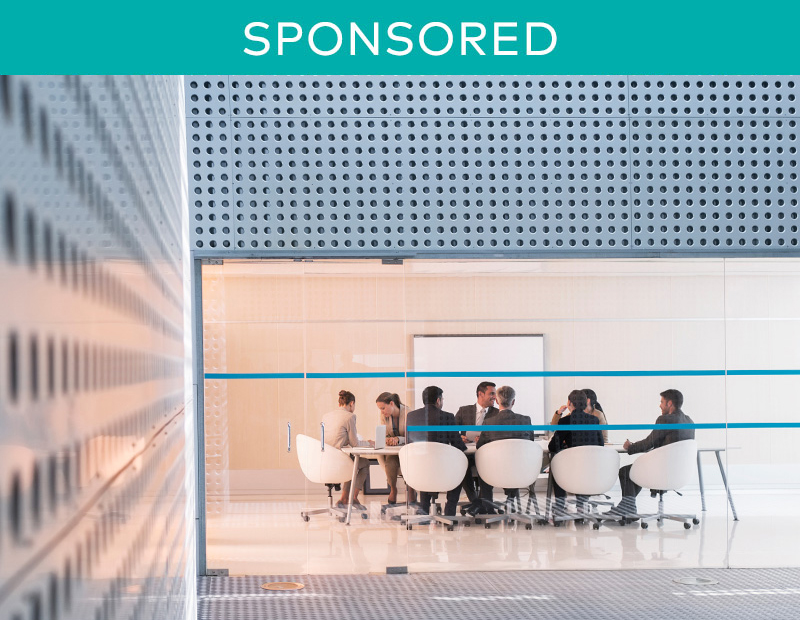 Returning to the office is not simply reopening the doors. It's about showing staff the value of balancing time in the workplace, such as face-to-face collaboration and the synergies that come from chance encounters or informal conversations, and time working from home. It's also critical to communicate efforts to improve building health. This translates to changes in office space, offering more flexibility and increased automation, a healthier environment, and breaking down the barriers between workers in the office and those at home. There are considerable challenges to consider. Many of those challenges aren't new; instead, the pandemic has thrown them into sharp relief, exposing the issues around digital transformation and the value of work / life balance. The office was already changing; the events of 2020 greatly accelerated the pace. It's time to rethink the office, focusing on the people who use the space every day. In an ultra-competitive job market, candidates are weighing work/life balance and workplace experience as important considerations. This puts a greater focus on the occupant experience. In turn, this creates growth potential in a new market segment for commercial real estate: premium office spaces that use technology and data to create more welcoming and supportive workspaces, while simultaneously fostering safety, productivity, collaboration and more.
WHAT IS "OCCUPANT EXPERIENCE"?
We're all familiar with the software term "user experience," or the combined elements that make applications easy to use and understand. Occupant experience takes the same approach to buildings and offices, combining all the ways we interact with workplaces with technology to support well-being, satisfaction and productivity. In shorthand, that translates to "well-being enhanced by technology." Occupant experience isn't only sitting at a desk or in a meeting room; it covers every interaction with the building, starting with the commute. The greatest focus is on the building, from the entrance, through the lobby, and into elevators and staircases. Once an occupant is on their floor, it covers the traditional areas of a workplace: offices, meeting rooms, focus spaces, breakrooms, kitchens, even restrooms. The associated needs are clear: occupants and visitors want a workspace or building that is adaptable, safe, flexible and above all, friendly. What's needed is a way to make that experience customized, easy and seamless, no matter who they are.
MANAGING OCCUPANT EXPERIENCE
Smart buildings aren't new. For the last two decades, Honeywell has been integrating automation into new builds and retrofitting existing structures with a focus on operational and energy efficiencies that make buildings easier to run and help reduce energy costs. The technologies that deliver an improved occupant experience take that idea further, creating a seamless experience. Imagine if the occupant experience was truly customizable to each specific person or could flex based on what a company needs on a specific day, such as increasing air flow in a certain area because of a company-wide meeting to account for increased occupancy or directing an employee to an open seating arrangement upon arriving, making it easier for them to get their day started. It's a concept that's much like the new software paradigm of user experience management, where instead of monitoring whether software is running or not, developers explore whether it makes users more productive, making sure it empowers versus hinders. A building designed around occupant experience does the same, using technology to create a responsive environment that's flexible, adapting around its users. It's the next step in building digitization, adding more sensors and automation, and using machine learning (ML) and artificial intelligence (AI) to deliver value while reducing demands on building management.
download'The Secret to Unlocking a Premium Office Experience' to dive deeper into how technology can improve your occupant's experience.